Tuscan Slow Food
The 20 best slow foods of Tuscany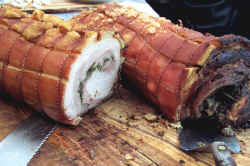 * This website does not in any way represent the Slow Food Movement of Italy nor any of it official organs.
Our Tuscan slow food website is an independent site that refers to "slow food" and
the "slow food movement" for editorial and informational purposes only.
Tuscan Slow Food © ammonet InfoTech 2005 - 2021. All rights reserved.